Tim Bishop

Agent

in Fort Worth, TX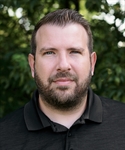 Professional Designations
REALTOR
Expertise Types
Buyer Broker, Land, New Homes, Residential Investment, Single Family Homes, Townhomes
My real estate career started in 2011 when my wife and I bought our first house to flip. That experience led to more residential investment deals and land investing. Throughout, I gained experience as an agent working with buyers and sellers on everything from small home-sites and starter homes in need of remodeling to 100+ acre timberland tracts in East Texas. While building my client base as a part time agent and investor I also studied as a home inspector, had two amazing kids with my beautiful wife, and moved into our current home in Fort Worth.
Today I'm a full time residential and land agent while actively investing by rehabbing ugly houses, managing my rental properties and doing land deals. I also serve as a member of the City of Fort Worth's City Plan Commission, having final authority on subdivision plats in the City and Extra Territorial Jurisdiction in Tarrant and surrounding counties. I believe I can be a valuable asset for homeowners or buyers, investors or development clients as well as anyone desiring to purchase land for recreation, hunting, development or construction of your own home. I'm very familiar with Fort Worth and surrounding areas both rural and suburban along with pockets in the greater north Texas area where I've bought land or worked with property owners.
The thing I'm most proud of in my real estate career is the trust I have been able to build with my clients. I get quite a bit of feedback and reviews stating that I went "above and beyond." I don't see it that way. Much of what I do, that you may see as "above and beyond", I see as a way to make sure the deal gets done right while looking out for your best interest. Whether it's doing a few handyman projects to get your house ready to sell, or hiring out major repairs with the network of contractors I use on my own properties. As an agent I am committed to working for you as a homeowner, developer or land buyer as if I was the one having to put my money on the line.